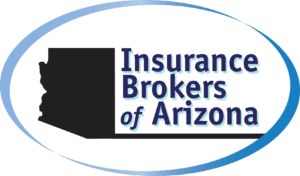 You are here: Home / Auto Insurance
Quotes in minutes:
Our site is secured.
Whether you are beginning your search for car insurance, searching for a low rate or a new plan, Insurance Brokers of Arizona is here for you!  By allowing our insurance professionals to hunt for the best insurance rate, our team may be able to save you hundreds on your auto insurance; particularly if you are considering bundling your insurance with a home or specialty insurance policy.
The Best Auto Insurance and Car Insurance Rates from an Independent Agent
Our agents work hard to ensure that you and your family get the best rates for your car insurance. Not only will your agent search for the lowest rate to match your insurance needs, you will also get the top notch customer service that only Insurance Brokers of Arizona can deliver.
Fast Car Insurance Quotes
There are an overwhelming number of choices for car insurance out there, don't stress!  Let the professionals at Insurance Brokers of Arizona gather quotes from several insurance carriers, presenting you with the best options for your budget and needs!  Our agents are here to help guide you through rate comparisons, discounts, flexible payment options and they may have some money-saving tips as well.  Get your quote today!
Make sure you understand what these terms mean and how much coverage is right for you.
Standard and Preferred Auto Insurance
High Risk auto Insurance
Classic autos / High Valued Autos
Special program for Mature/Elderly Drivers
Discounts that are available
Recreational vehicles / Boats